Chosen by women in their 70s, these 70th birthday gift ideas women will love make your shopping easy. Are you trying to be clever and creative this year when you select gifts for the special women in your life? Your mom, your lady, a close friend?
We have searched the Web, and conducted our own research by quizzing a number of women nearing or past 70 years old. What do they like, want, need, enjoy? As you can imagine, the preferences were quite varied and surprising. 70 year old women are busy and active and having fun. 70 is the new 50!
Make thoughtful selections for this special lady.  What would bring her special delight?   Bird feeders, gardening tools
, or dance lessons?  Does she enjoy indoor or outdoor activities?  Would she totally love a Kindle Paperwhite
?   I read constantly in my Kindle because I can so easily enlarge the font – and carry a library with me.
In a hurry? click this box for the top rated gifts for senior women on Amazon.
Family Style Birthday Gifts for 70 Year Old
Unique 70th Birthday Gift Ideas – Women
Mom loves her family and any gift about them will be special. Does she have a grandchildren's necklace? How about a framed photograph of all of the family? Has she recorded family history for future generations in a book, not just in her mind? If she has a great sense of humor, add or give a funny t-shirt!  Funny mouse pads and/or cocktail napkins are fun too!
Buying Grandmother a present requires some serious thinking.  Which gift would make her smile?
Grandmother-Granddaughter Necklace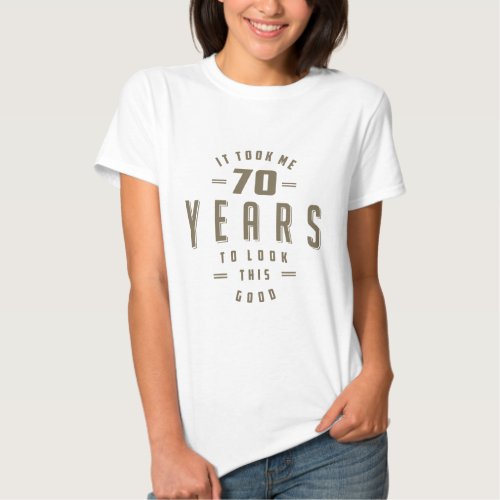 Funny 70th Birthday T-shirt

70th Birthday Gift Ideas – Practical or Silly?
Practical and Useful 70th Birthday Gifts for Her
Women adore pretty things! However, one lady specifically said, "I don't need another 'thing.' If your lady has that mindset, skip the pretties, and zero in on food, paper, or even an updated emergency preparedness
item. Special food items can be enjoyed or shared. Note cards
or an assortment will be handy. This is doubly true if matching stamps or a nice pen are added to the package. My sister and I both enjoy the pens that feel like an old fashioned ink pen
.
These ideas for 70th birthday gifts women will love may help you find the gift that is just right!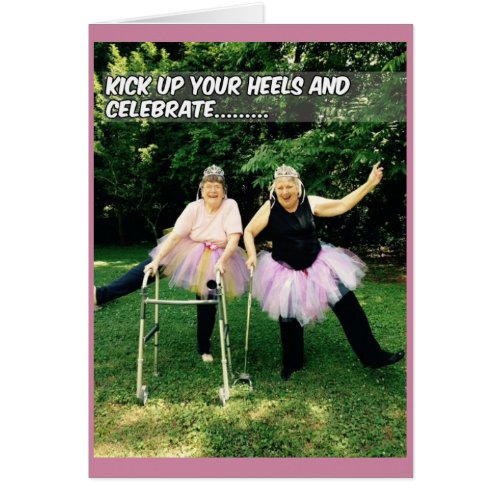 Tutu Birthday Cards for Senior Women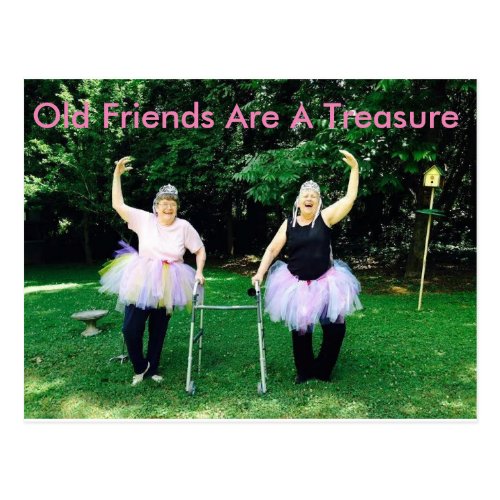 Friendship Postcards for Senior Citizens

70th Birthday Gift Ideas for Women Who Love Sports
Unique and Personalized Sports Gifts for Women
Women enjoy their sports, just as men do! If they are actively involved in golf or tennis or cheer for certain teams, they will treasure a tee shirt, a cap or book about the sport. Exercise is not only popular among senior women, it is important for our good health – mental and physical – so keep moving, ladies!

&
&
Best Books for Senior Women
Many senior women enjoy reading.   Reading keeps her mind active and allows her to travel to places around the world, and/or remember times gone by.  Your senior friend might enjoy mysteries or a book to help her write her own history.   Ask her what she likes to read.  If she reads on a Kindle, consider an Amazon gift certificate.  The Kindle makes it so simple to enlarge the font for easy reading for people with vision issues.
Front Porch Tales: Warm Hearted Stories of Family, Faith, Laughter and Love
Older & Wiser: Stories of Inspiration, Humor, and Wisdom about Life at a Certain Age
One Thousand Gifts: A Dare to Live Fully Right Where You Are
&
The Best Gifts for Women Over 70