Why Create a Family Recipe Book?
It is easy to make a family recipe book.  A family recipe book is actually a collection of memories of our lives. Old family recipes will disappear with time if we do not make an effort to preserve them.  Do you remember sitting around the table eating your favorite meal with your family?  What was your favorite meal at your grandmother's house?  Did you enjoy a favorite snack when you came in from school?  What were your favorite smells?  I treasure the memory of walking in the house after school — smelling mama's chocolate pound cake coming out of the oven.


Making a family cookbook
is a great way to pass those recipes on to the next generation.  Learn how to make a family recipe book on this page.  Keep scrolling for ideas and steps.
Our most powerful memories are often those involving food – the comforting smell of cookies in the oven, memories of the family around the table at mealtime or trips to grandma's – and these happy memories should be preserved for future generations! What is your favorite memory from your childhood
? Does it involve food?
Steps to Make a Family Recipe Book
1. Gather Recipes from family and friends.
2. Add photos, clip art
and personal notes
3. Produce on your word processing program.
4. Have copies made and bound.
Voila !   You have a beautiful gift of memories for your family!  How to make a family recipe book in four steps.   It's really quite simple, isn't it?
My sister, Betty Tate DeLorme, presented our family with a family cookbook in 1983. She had patiently typed every word on a Royal Manual Typewriter. I know it took hours and hours to create. Thankfully, In this day we have computers, and creating your own family cookbook is much faster – and easier!
How to Make a Family Recipe Book Memorable
Making a family cookbook is easy with your computer. Become your family's Betty Crocker! Ask your relatives to e-mail special family recipes to you. Your e-mailbox will quickly fill with everyone's favorite recipes and memories and you may want to include family friends and cooking tips of your own!  Retype each recipe on a single page.  Go ahead and prepare each recipe and take a photo for your book.
The most important thing is to do it! Make it fancy and professional. Or keep it simple. Let your family cookbook be a family project and let your children help The children can place the pages in 3 ring binders or folders. They can even draw pictures — be sure they sign and date their art. Let your family recipe cookbook reflect your own style.
Recipe Book Binder
Recipe Binder
Deluxe Recipe Binder
3 Ring Full Page Recipe Binder
Recipe Binder Kit
Recipe Binder Kit
Our family cookbook
is well-loved by all of us. It is my hope that you will start creating your own family recipe book today!
PS: Make some extra copies. Over 20 years later, we still ask Betty for reprints for wedding gifts and hostess gifts and special gifts for our friends.
---
Write a Treasured Introduction to Your Family Recipe Collection Book
Betty wrote a beautiful introduction to our family cookbook. In fact, when our father died, the family cookbook introduction was read at his funeral — a great description of our family — and yes, there were giggles and snickers throughout the church as folks remembered with us. Thank you, Betty! This is indeed a treasure!
Hummingbirds and butterflies…beautiful flowers…the wide mouthed frog…Camp Cripple Creek…Turquoise eye shadow…gin rummy…the old blacktop table…Tab…Dancing….the Jockey Lot….killing golfs…the beach…First verse…Second Verse…Third verse…Fourth verse….Clemson vs Georgia and Georgia vs Clemson…Hand-me-downs and pass-arounds…the sock drawer…needlepoint and cross stitch…toddy time…Wild hog sausage…antiques, collectibles and stuff…dogs and cats and horses and birds and a bunny…Pendleton Presbyterian Church…swimming in "the pool"…Mac's Drive-In…SINGING, camp songs, Sunday School songs, old favorites. The Lanai…Miles and Crenshaws…Molly Brown…Coin disappearing up dad's coat sleeve…Miss Majorette…the Pig Roast…telling jokes. Let me see THE watch…Christmastime in old Pendleton…Cheerleading, baseball, studying, golf, gymnastics, horseback riding…"Miss Ethel"…Sweet Singing Bird…Get the waxed paper for the slide. Dishcloth chase…cherry Cokes at Evans'…moving…art…tailgating at Clemson…eating the picnic ten minutes out of Lafayette…my mug…bargain hunting…Anderson Hilton…relatives…trailers…weddings…Great food, and more great food (especially homemade vegetable soup and cornbread!)…loving and caring…
as recalled by Miss Home Ec,   Betty Tate DeLorme 1940-2016
---
Include Memories in Your Family Cook Book Introduction
I included Betty's introduction to give you a guideline for your introduction. Now it's your turn! Write something relevant to your family. I am very aware that some of the introduction shown here will not make sense to you. And that's the point. These are "our" family memories, "our" private jokes, "our" memories– yet the list itself is a family treasure. A crazy, funny list of things that mean a lot to us. (For example, our dad referred to the hospital as "the Anderson Hilton" — he spent much time there in his senior years.)

Your family has similar sayings and memories. Record those. This is the writing that makes your family recipe book unique. Your family cookbook should make you smile, help you remember foods from your childhood, and be a treasure to pass on to your children and their children. Make it fun to create and fun to read.
---
Family Recipes from the Tate Family Cookbook
Beef-O-Roni – Better known as Ruby Rony: Nancy's special treat when she visited Aunt Ruby from Jacksonville State…
by Ruby Tate Day
1 pound ground beef
1 large onion chopped
Brown beef and onion in skillet, add salt and pepper to taste.
1 7 oz box macaroni (cook separately, not quite done)
Combine above in baking dish. Add some butter and one can cream of mushroom soup mixed with 1 cup of milk. Bake at 400 degrees for 20 to 30 minutes.
---
Betty included clip art and quotes on almost every page. I strongly encourage you to make your book uniquely yours with pictures and quotes and notes. Find old photos of the family around the table, or grandma cooking dinner.
What would Betty Crocker
do? At the end of our cookbook, our Betty has a small list of hints. It looks like this:
Cornbread — use whatever suits you best, but there are those of us who insist the secret to crunchy cornbread is a bit of sugar in the mixture and the bacon drippings in the skillet or muffin tins.
Didge's Corn – Use white corn if at all possible. Cut down the ear through the middle of each kernel, then cut off the cob, and scrape the cob to get out the milk and remaining pulp. Add a little bit of oil and about 2 Tablespoons of flour and about 1/2 cup water. Cook in iron skillet
, stirring often.
Mel's Goober Coke
How many years since you have had a goober coke?  Back in our day, we had nickel Cokes!
Take one package Lance salted peanuts
. Empty into one small bottle of Coke (after a couple of swallows have been taken.) Sip with great pleasure. Chew up peanuts 'til you make peanut butter.
---
Remember – A family cookbook is a great gift for all of your friends and relatives at Christmastime!
---
Family Cookbook Binders
Click on either one of these family cookbook binders to see an even wider selection of binders.  Personalize your binder.  Order plenty for the entire family.  You will be so excited when they arrive.  Have the children make an assembly line, and begin to insert your recipes in acrylic sheets and insert into notebooks.   Making a family cookbook is an excellent family project to create Christmas gifts, reunion surprises, and birthday gifts.  Make a few extra.  You will want one for your best friends over the years.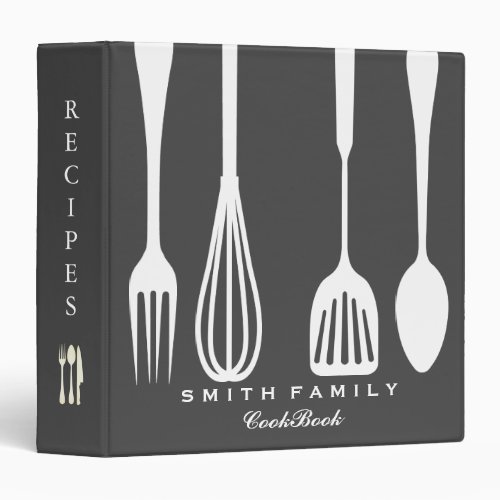 Chalkboard Family Recipe Cookbook
Full Page Recipe Binder Kit
The Kitchen Is the Heart of the Home
Did you Miss Anything?